Furniture Restoration Services in Carbondale, CO
For more than 40 years, individuals and businesses in Carbondale, El Jebel, and Glenwood Springs, CO have brought their old and antique furniture repair services to Carbondale Wood Shop to repair, refinish and restore. People throughout the Roaring Fork Valley also trust us with major projects such as cabinet refinishing and restoration.
Whether we're working in our shop or at your private property, count on our craftsmen to complete the wood refinishing with the highest level of care and professionalism.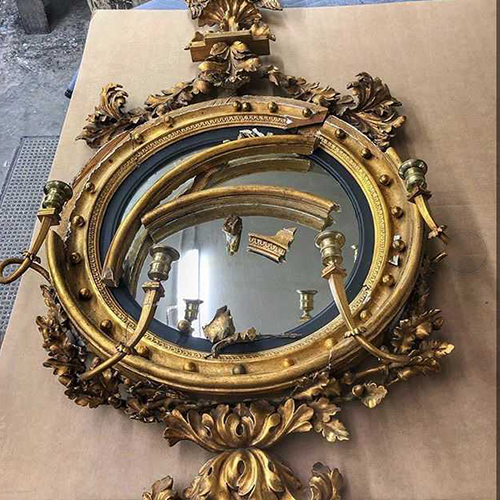 Wood Furniture Restoration and Refinishing
You'll find beautiful wooden furniture in many homes and businesses in this part of the Rocky Mountains. As these pieces age, they require refinishing and restoration. It takes years of experience and comprehensive knowledge of woodworking to refinish and restore wooden furniture properly. We specialize in wood furniture refinishing and restoration. There's no job too small or big for us to handle. Whether you need a single chair refinished or an entire dining room set restored, trust us for our excellent wood furniture restoration service.
---
Cabinet Restoration & Refinishing
Wooden cabinets make a gorgeous addition to any home or business. Over time, cabinets experience standard wear and tear. If your cabinets need some attention and upkeep, we provide cabinet refinishing. You don't have to replace your cabinets. Instead, maintain the aesthetic you've curated with our cabinet restoration services.
---
Antique Furniture Restoration
Property owners in Carbondale, CO and the surrounding communities invest in antique furniture restorations because of its priceless appeal and unparalleled craftsmanship. If you want your antique furniture repairs to look as stunning as it did when it was crafted decades or centuries ago, come to us. We take extra care to restore antique furniture pieces. As experienced master craftsmen, we understand how to handle these pieces to sustain any damage and look amazing when completing the project.
Embrace the Timelessness of Wood
Whether you have wood cabinets that require refinishing or antique furniture requiring restoration, work with the experts at Carbondale Wood Shop. Call us now at 970-963-3094 to discuss your projects.